FREEZE FLAT DEVELOPMENT TIMELINE
<! ========= Cool Timeline Free 2.6.1 =========>
Timeline
The "Freeze Flat" name and design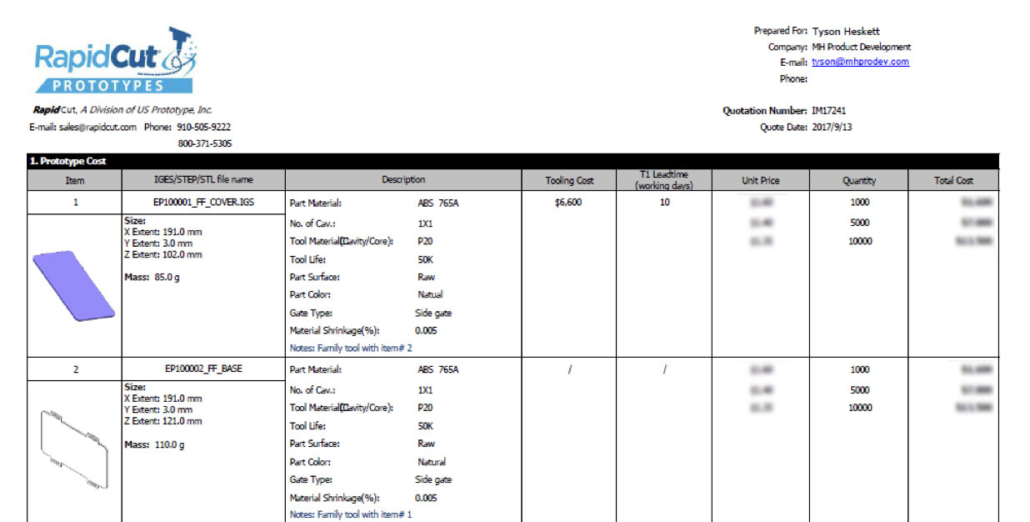 After several months of prototyping and evaluating different construction methods the design was basically complete and the name "Freeze Flat" was selected (FF designation for the part number shown below). Although at this point, offering multiple center plates to allow for several bags to be frozen at once was still being considered. This was eventually abandoned because it was not very easy to handle or use. The quoting process and vendor evaluation began.
Plastic Supplier selected with debossed logo
In February of 2018, a domestic supplier for the plastic had been selected and the injection molding tool was created. At this point using a sticker for the logo was still being considered. Shortly after the initial samples were made a decision to have the logo debossed into the plastic was decided on as the way to go forward.
First units assembled and sold

By June of 2018, the first units of the Freeze Flat had been assembled and were being sold in a limited basis locally. This consisted mainly of directly selling from referrals from friends and family. A lot of free samples were distributed during this time to try and get the word out on the product.